Ildiko lost both her home of 20 years and her home studio in the catastrophic Feb flood in Lismore, NSW Australia 2022. Overnight her family, husband and two daughters became homeless and her arts practice was wiped from existence. Since the flood, Ildiko's main focus has been finding and setting up a new family home, and getting her eldest daughter settled with disability supports (she has a disability called Angelman's Syndrome).
We are pleased to report that recently Ildiko and her family have moved into their new home. Once Ildiko and her family are settled, Ildiko will get her home studio up and running and will begin painting again.
THANK YOU
Ildiko wants to thank the following Australian Arts organisations who helped Ildiko financially to replace some art materials and art equipment that she lost in the flood.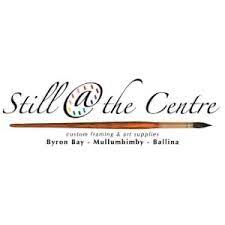 Recipient of Still @ the Centre Gift Voucher
Copyright © 2023 ILDIKO HAMMOND all rights reserved